Regular price
Sale price
$9.99
Unit price
per
Sale
Sold out
Our RollinGreens Ground Taco ME'EAT packs 64 grams of truly clean, 100% plant-based protein made from peas and beans. With Chef Ko's craveable savory spice blend, your tacos are perfectly pre-seasoned and guaranteed to be bursting with flavor.
SOY
WHEAT
GRAINS
NUTS
OILS
FILLERS
CERTIFIED GLUTEN FREE
CERTIFIED KOSHER
8 SERVINGS PER POUCH
MINIMAL INGREDIENTS
ALLERGEN FREE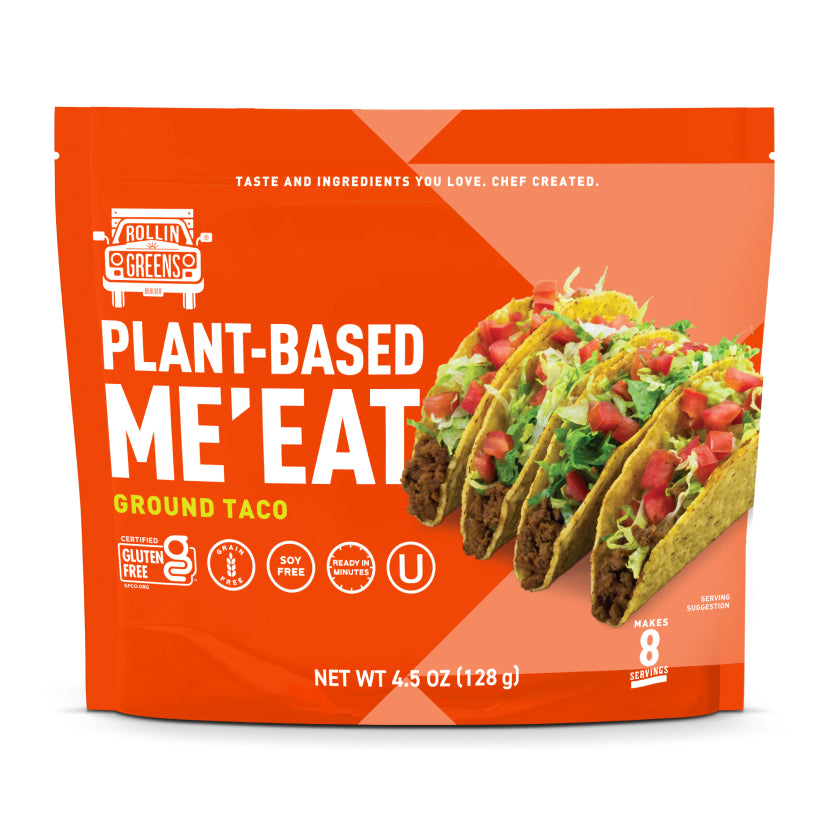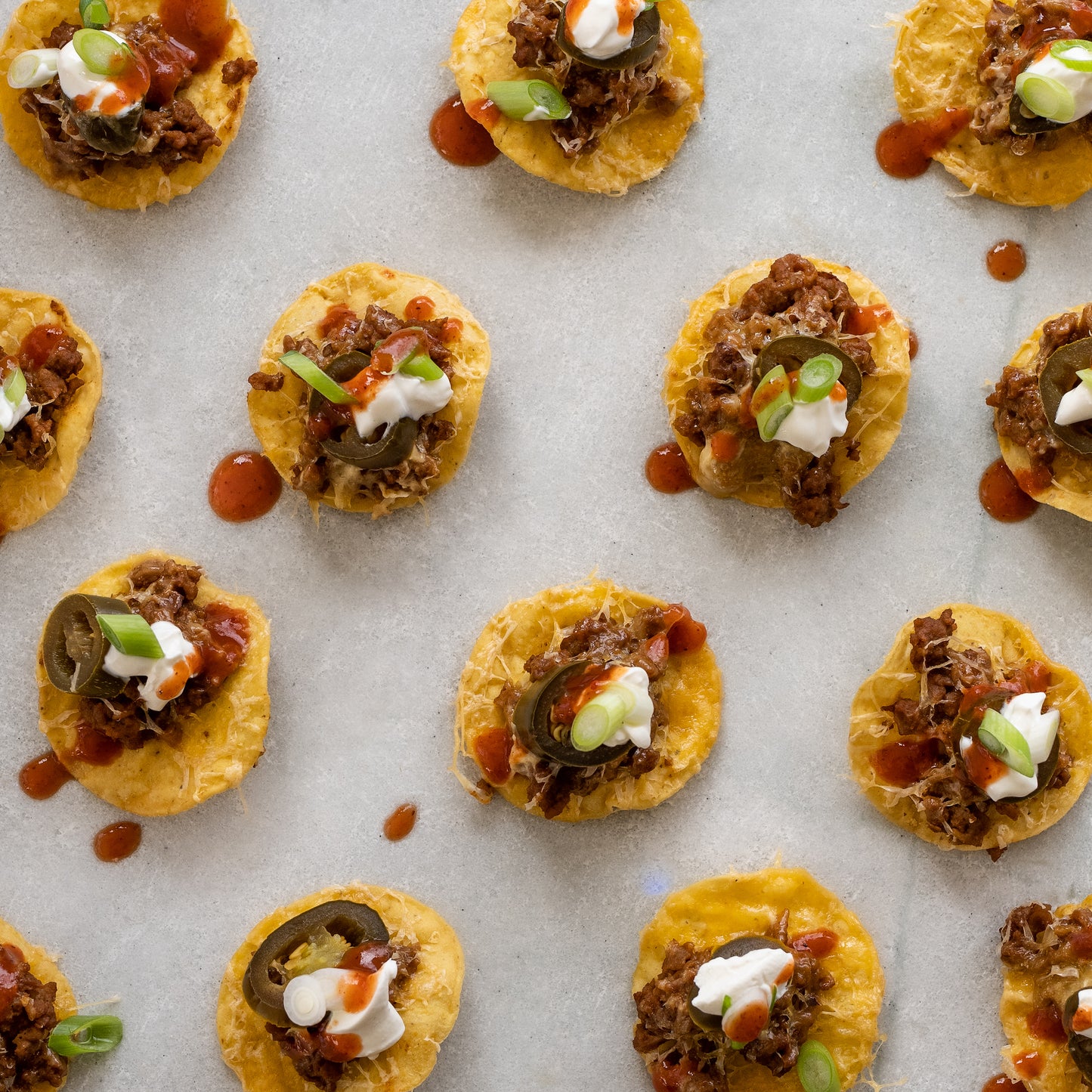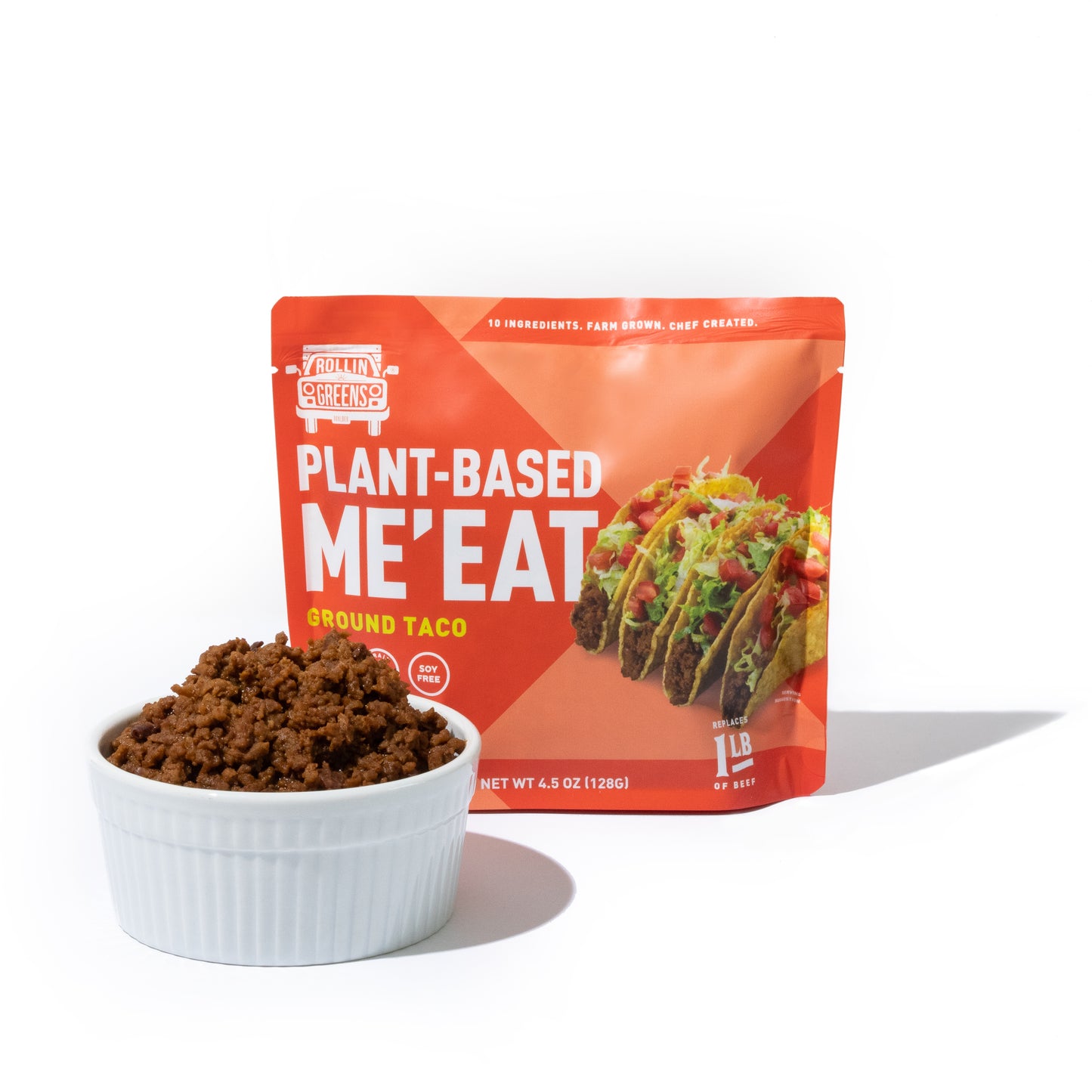 Crafted from
REAL INGREDIENTS
Pea protein
Pinto bean flakes (pinto beans, salt)
Spices (ground chili pepper, cumin)
Onion powder
Garlic powder
Sea salt
Color (apple juice, carrot juice)
Jalapeño
1 POUCH
(8 SERVINGS)
1 LB
Rollingreens
Ground taco ME'EAT
GROUND
BEEF
Calories
480
1152
Protein
64g
78g
cholesterol
0mg
354mg
Fat
1g
136g
Lasts
24 months in Pantry
1-2 Days in Fridge
Cooking instructions
Add 2 cups of water, 2 tbsp of olive oil (or your preferred oil) to a pan or skillet over high heat.
Bring water to a rapid boil and add the entire contents of the pouch, stirring to combine.
Reduce heat to medium-low and cook for 7-10 minutes or until all water has evaporated, stirring occasionally.
Remove from heat and allow to cool.
Serve in your favorite tortilla or shell for delicious burritos and tacos, or use in nachos, taco salad, chili, sloppy joes, and more.
Tacomazing!
I truly enjoyed the flavor and the texture. I reordered it!
just not right
I wanted to love this, as I want to transition off meat...
but could not eat it... either could other family members....
very hard to replicate meat.... maybe v2.0 will be improved...
I think its the texture....and the different taste is not right for us....
Unbelievably good
First product I tried. Absolutely amazing! Love it!! I can't wait to make the other ones.
A little spicy
The ground Taco was good. A little spicy so I mixed a can of beans into it and used it in my tacos.
Okish
The ground taco is good, but the chicken and the salt and pepper are better