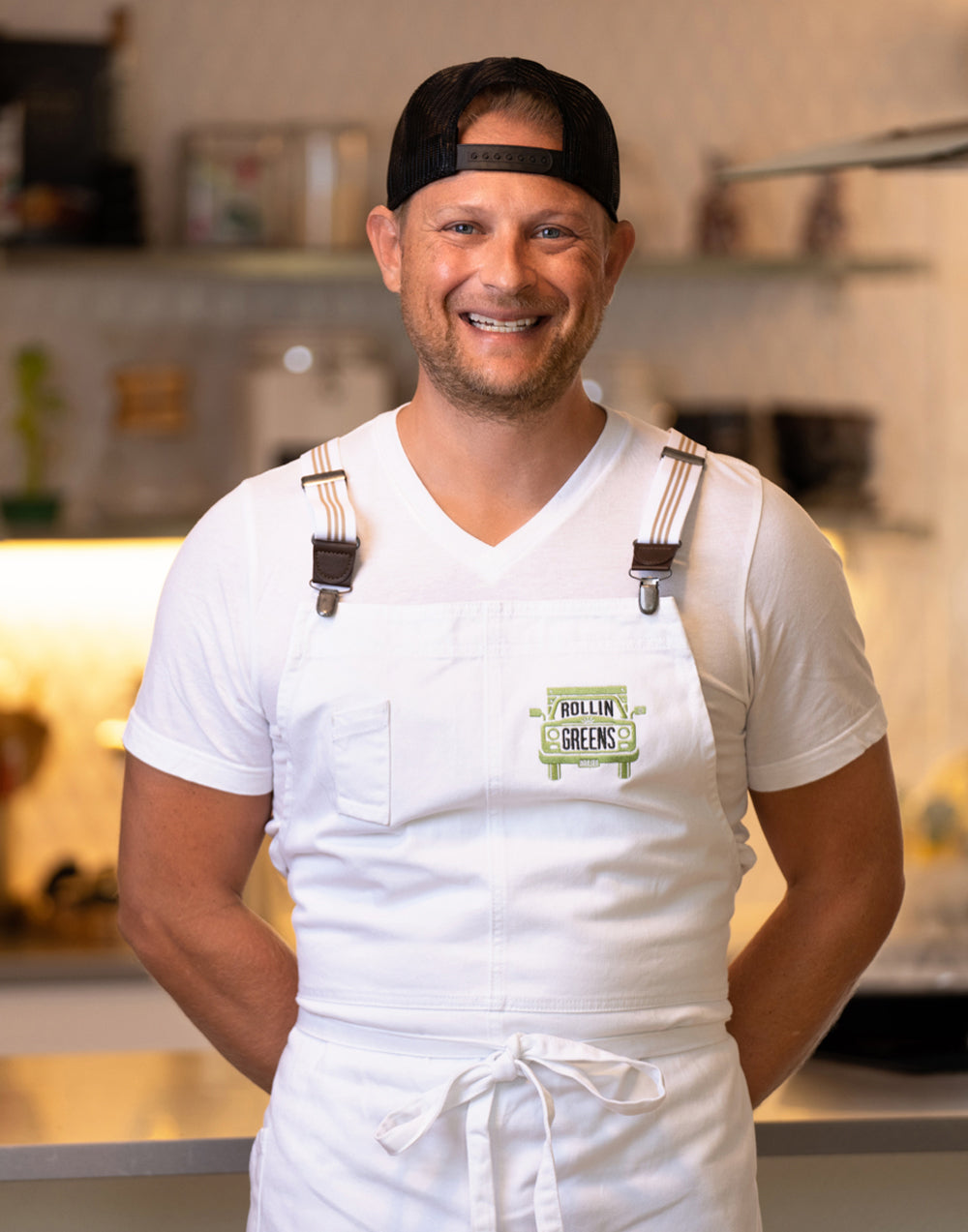 About chef ko
Ryan Cunningham (aka chef Ko) is a food pioneer hailing from Boulder, CO. His formal culinary training at the well-known School of Natural Cookery led him into the kitchen at one of LA's top-rated restaurants. He then became a sought-after personal chef before starting RollinGreens. Chef Ko creates quality products that are easy to prepare, seasoned to perfection, and packed with plant-based goodness. He is nationally recognized for his unique, healthy, and delicious culinary offerings.
Nicknamed Chef "Ko" (short for "knock out") from his early days training in Enshin karate, he's now best known for knocking out your tastebuds in the kitchen. Try RollinGreens and see for yourself...it's like having a chef in your pantry.
How we got rolling
From food truck phenomenon to plant-based protein in pantries across the country. Here's a look at RollinGreens' roots.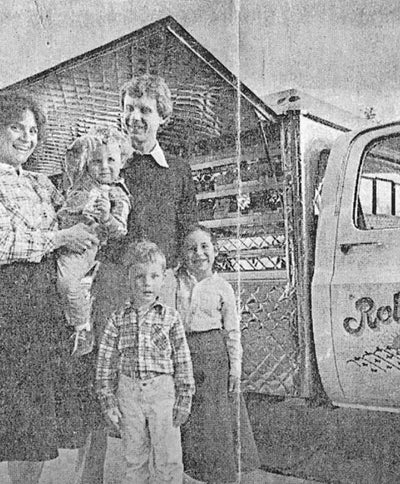 1979
The original Boulder, Colorado organic food truck. Co-founder Ryan Cunningham's (Chef Ko's) parents took to the streets of Boulder to serve their delicious, wholesome meals.
1981
Ryan is born. The family puts their mobile venture in "park" so his mom can open The School of Natural Cookery.
2007
Ryan and Lindsey get together — she's quite possibly the only other person he's ever met that loves food as much as he does. It's an instant match.
2009
Chef Ko returns to his culinary roots and fulfills his dream of becoming a trained chef.
2011
Chef Ko and Lindsey decide to put their shared passion on wheels. After coincidently learning about Ryan's parents original food truck, the name for their venture is a no-brainer!
2016
Chef Ko and Lindsey decide to bring their delicious offerings to retail. They create a frozen format of their Millet Tots and Cauliflower Wings — so people everywhere can enjoy.
2019
Chef Ko continues to innovate in the kitchen and creates what will soon be a RollinGreens mainstay — shelf-stable, plant-based, entirely delicious ME'EAT.
2020
In the season 11 Shark Tank finale, Chef Ko and Lindsey strike a deal with Shark Robert Herjavec based on their frozen Millet Tots and Cauliflower Wings.
2021
The duo pivots to make a shelf-stable product line (which is way more planet-friendly). RollinGreens hits the market with Ground Taco ME'EAT.
2023
In just a few short years, RollinGreens plant-based ME'EAT and CHIC'KEN has rolled out to 4,000+ stores across the nation. And we're just getting started…
MEET LINDSEY
You might say I live, breathe, and eat all things RollinGreens. Here's a little bit about how my story came to be.

Born from an entrepreneurial and very foodie family, I had always dreamed of opening my own restaurant. When I met my perfect match, Ryan (Chef Ko), we shared the same passion and set out to build a business together. What started out as a dream… turned into a food truck… which ended up becoming my career and lifelong obsession.

I am passionate about bringing great tasting, healthy food to the world, while inspiring others to do the same. I believe that even small changes, like incorporating one plant-based meal per week into your diet, can ladder up to big things — both for your health, and for the planet.

Thank you for supporting RollinGreens as we continue to roll on — changing the way the world eats, one delicious bite at a time.


Enjoy,
Lindsey Cunningham
CEO and Co-Founder of RollinGreens