Regular price
Sale price
$9.99
Unit price
per
Sale
Sold out
Our RollinGreens Chopped Fajita CHIC'KEN packs 56 grams of truly clean plant-based protein made from peas and rice fermented from shiitake mushrooms. With all 9 essential amino acids, our Chopped Fajita blend is a complete protein thanks to the addition of fermented shiitake mushrooms (think all the nutrients of mushrooms — without the mushroom flavor!). Chef Ko's perfectly seasoned savory spice blend lets you bring restaurant-quality fajita flavor to the table (no guesswork required).
SOY
WHEAT
NUTS
OILS
FILLERS
CERTIFIED GLUTEN FREE
CERTIFIED KOSHER
8 SERVINGS PER POUCH
MINIMAL INGREDIENTS
ALLERGEN FREE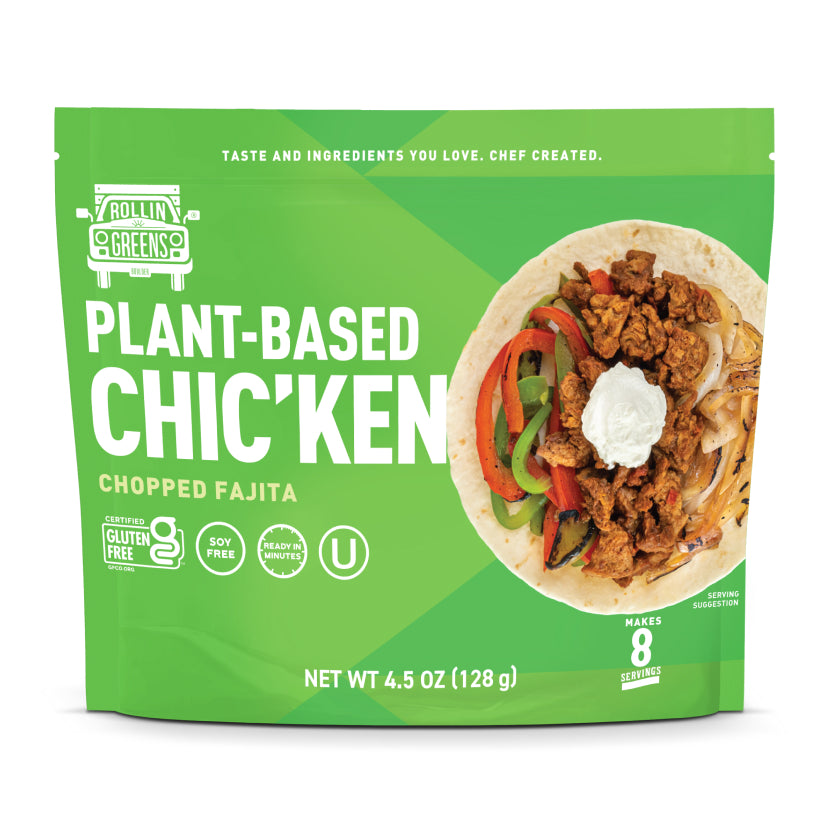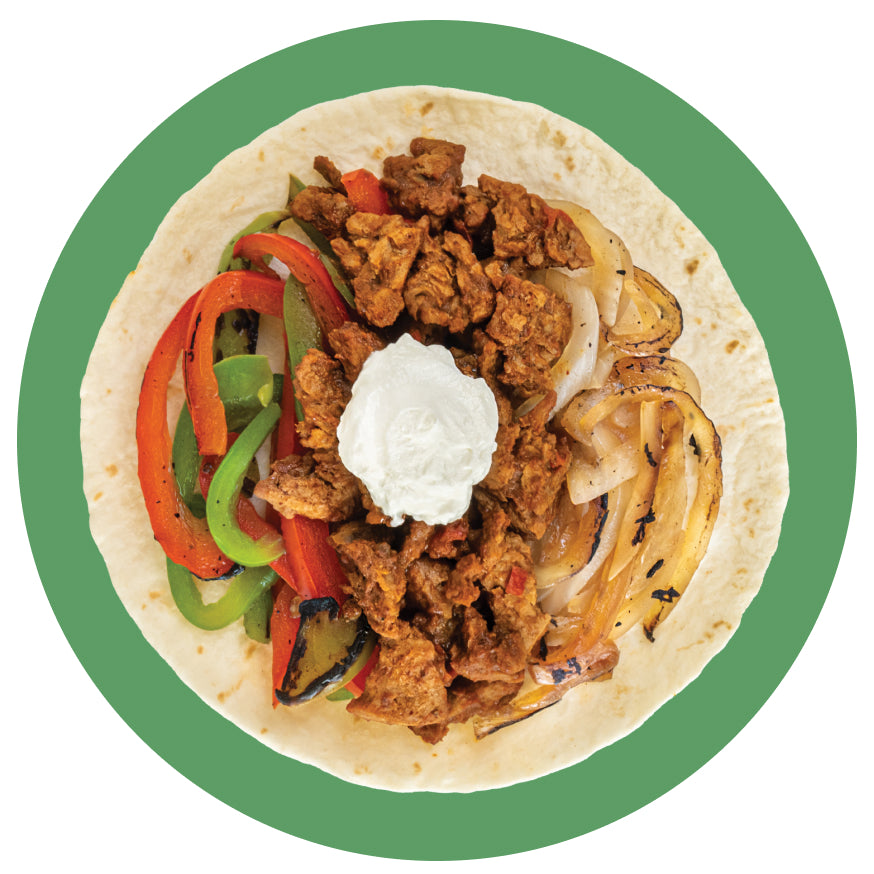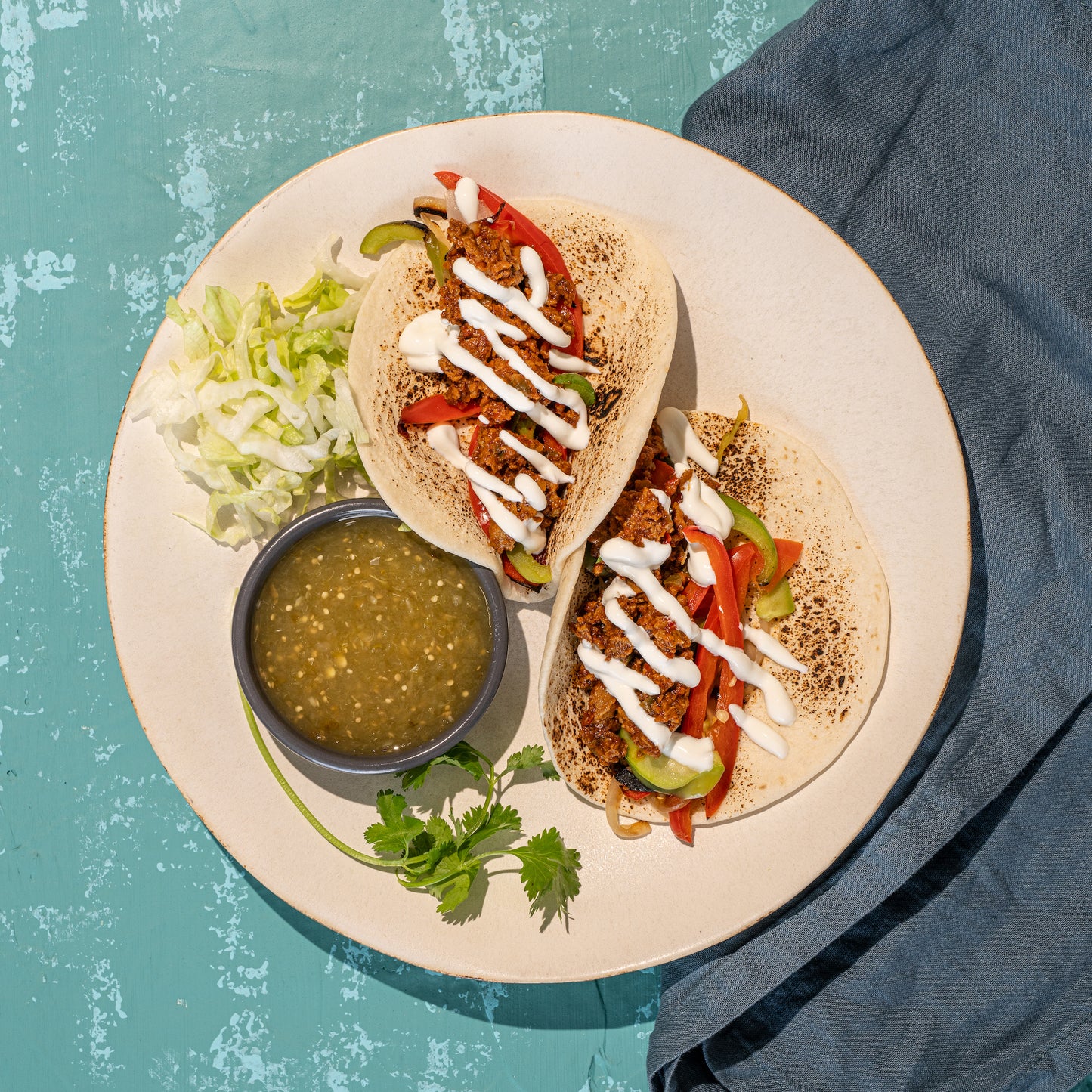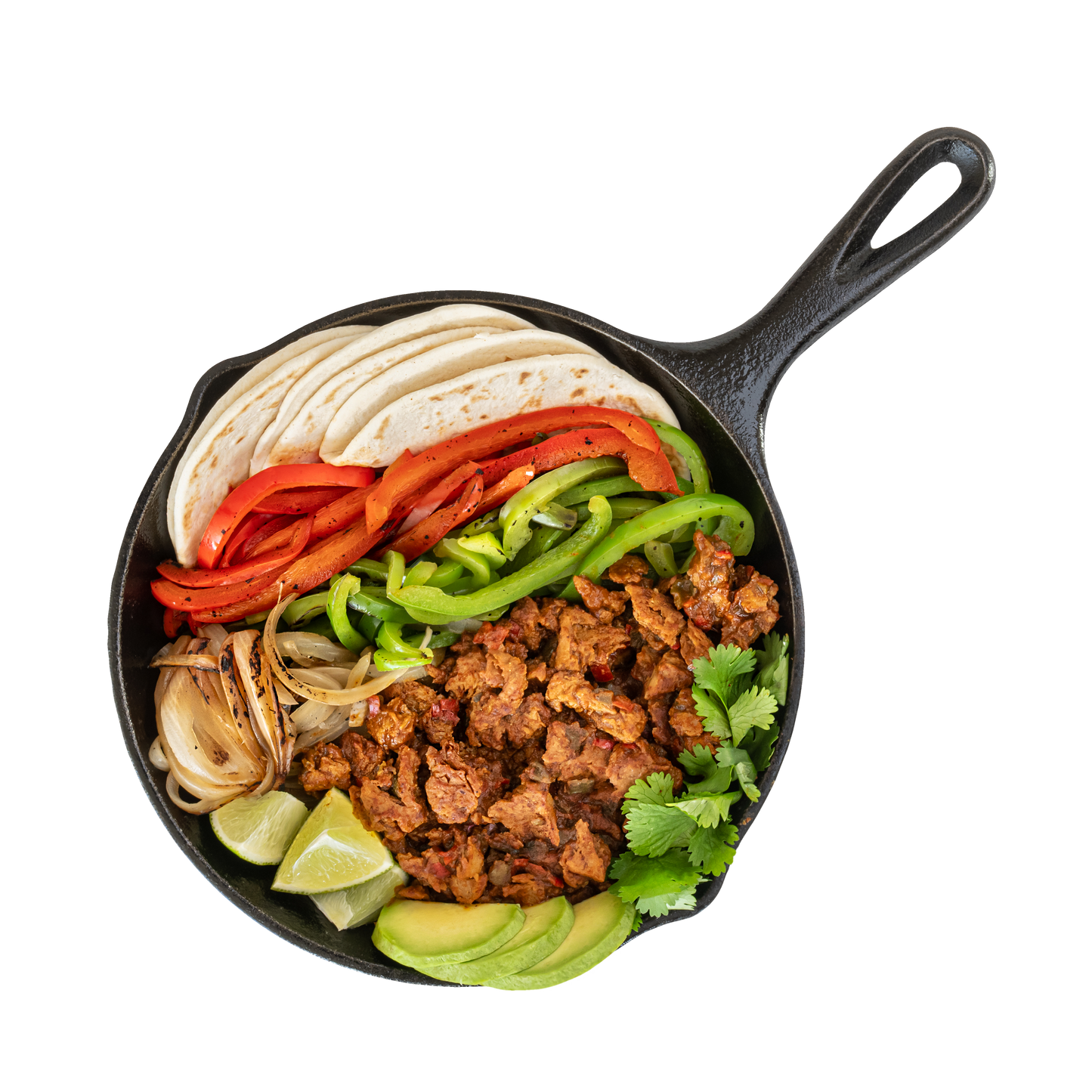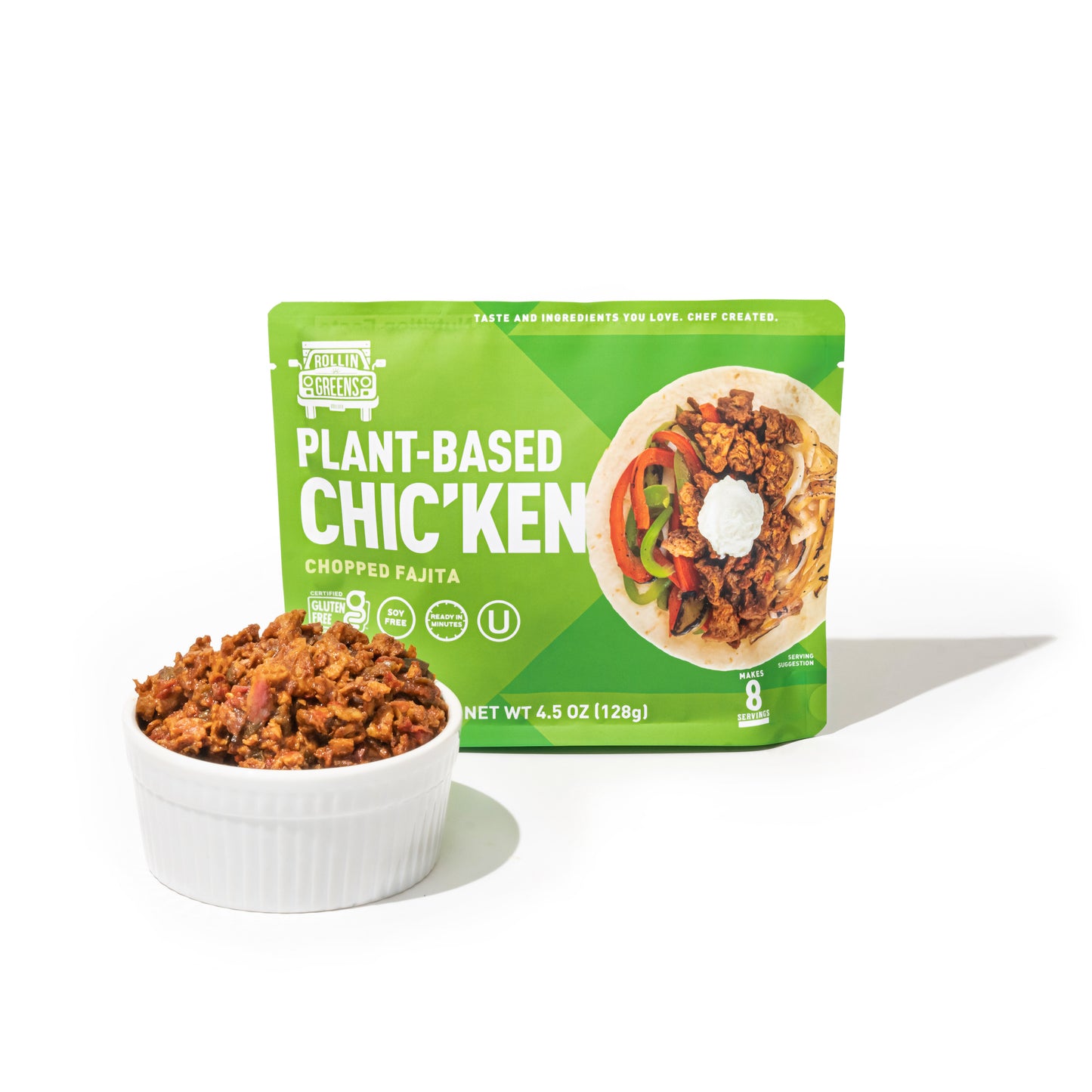 Crafted from
REAL INGREDIENTS
Texturized protein blend (pea & rice protein fermented from shiitake mushroom, pea protein, pea fiber)
Onion powder
Spices (chili pepper, paprika, cumin seed, black pepper)
Red bell pepper
Green bell pepper
Garlic powder
Sea salt
Jalapeño pepper
1 pOUCH
(8 SERVINGS)
1 LB
ROLLINGREENS
CHOPPED FAJITA
(1 pouch)
1 CHICKEN
BREAST
Calories
480
231
Protein
56g
43g
cholesterol
0mg
119mg
Fat
1g
4.4g
Lasts
24 months in Pantry
1-2 Days in Fridge
Cooking instructions
Add 2 cups of water, 2 tbsp of olive oil (or your preferred oil) to a pan or skillet over high heat.
Bring water to a rapid boil and add the entire contents of the pouch, stirring to combine.
Reduce heat to medium-low and cook for 7-10 minutes or until all water has evaporated, stirring occasionally.
Remove from heat and allow to cool.
Serve with sauteed onions and peppers in your favorite taco shell or tortilla. Or, try it in quesadillas, burritos, taco salads, and more.
Love it!
I enjoy the Rollin Greens products so much. They are full of flavor and they are so delicious.
I buy it for my son & his girlfriend they love it ! I think it is really good
Too spicy for me
I was excited to purchase a multipack deal when it was offered on TV. While the consistency of the fajita chic'ken was good, I found it to be way too spicy. I am disappointed and I will have to give the remaining 4 packets to a friend that can tolerate spicy foods.
A Must-Have!
Would you believe this is dinner today?! Are usually have this on hand. I love this in all of the Rollin Greens products! I've been a huge fan of these products for about three years now and I still cannot believe that it has no meat and none of the other ingredients and bad stuff. I don't care to have. The versatility of this Chopped Fajita Plant-Based CHIC'KEN the lens itself to so many delicious dishes I can make and actually thoroughly enjoy. For me this is a no-brainer in an absolute home run! I highly recommend anyone giving this a try for something that is not only healthy, but truly delicious.
Yummy
Perfect amount of spice! Tastes great and quick to make!!