Regular price
Sale price
$9.99
Unit price
per
Sale
Sold out
Our RollinGreens Classic Salt & Pepper ME'EAT packs 72 grams of truly clean, 100% plant-based protein with Chef Ko's perfectly seasoned, savory spice and herb blend. A protein-packed, plant-based spin on grass fed beef, it's perfect in meat sauce for pasta or in Mexican-inspired favorites like tacos, enchiladas, taco salad, and more.
SOY
WHEAT
GRAINS
NUTS
OILS
FILLERS
CERTIFIED GLUTEN FREE
CERTIFIED KOSHER
8 SERVINGS PER POUCH
MINIMAL INGREDIENTS
ALLERGEN FREE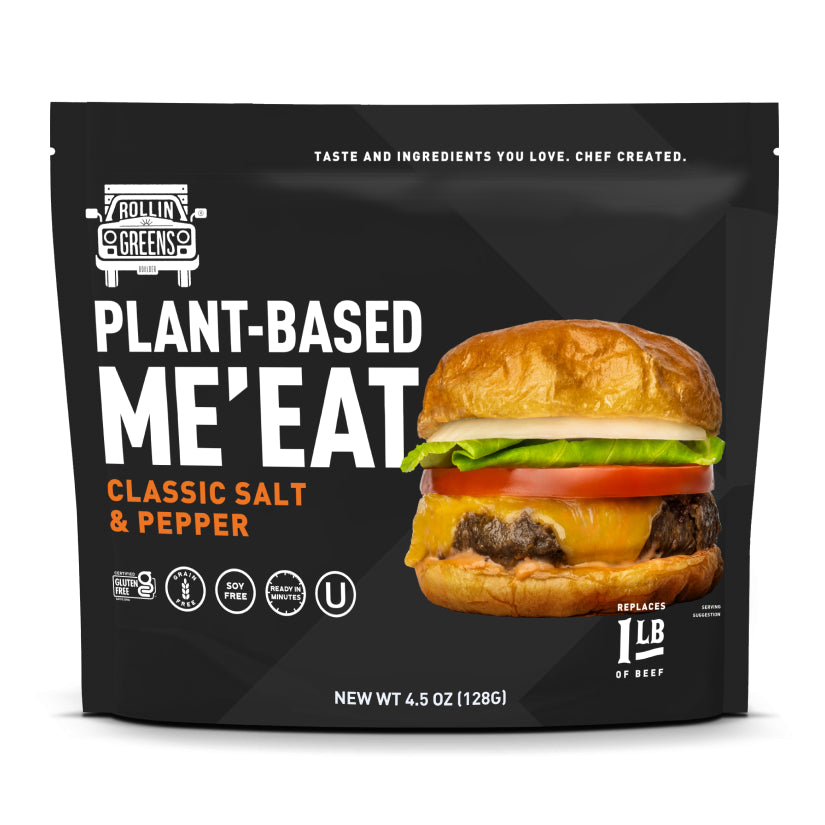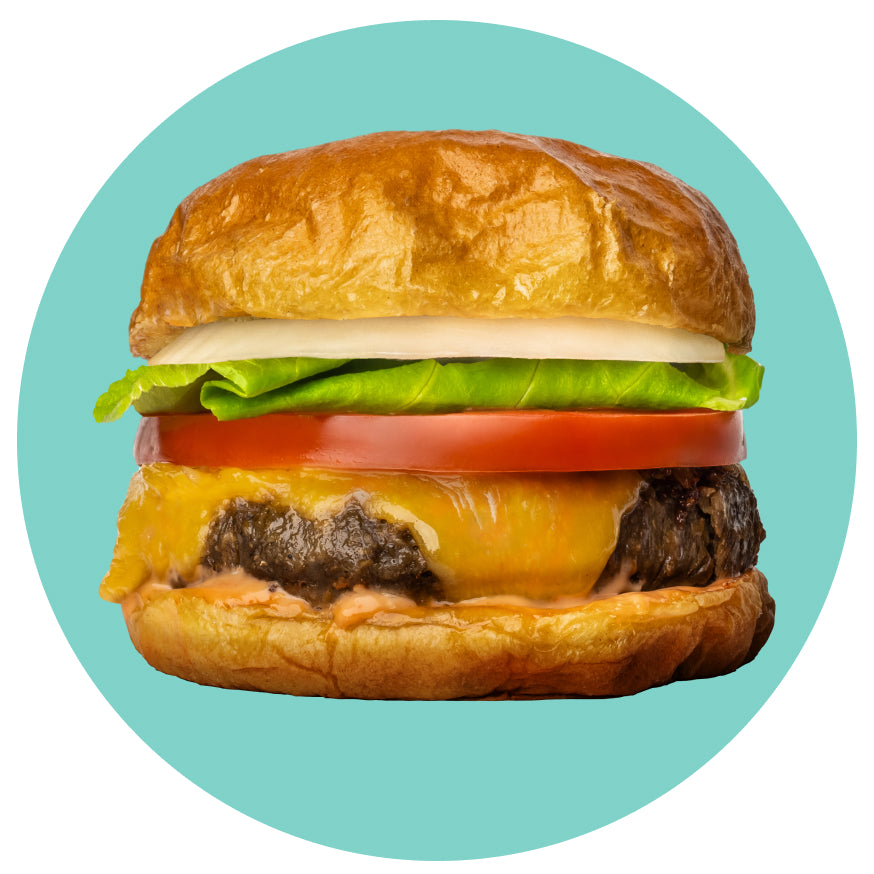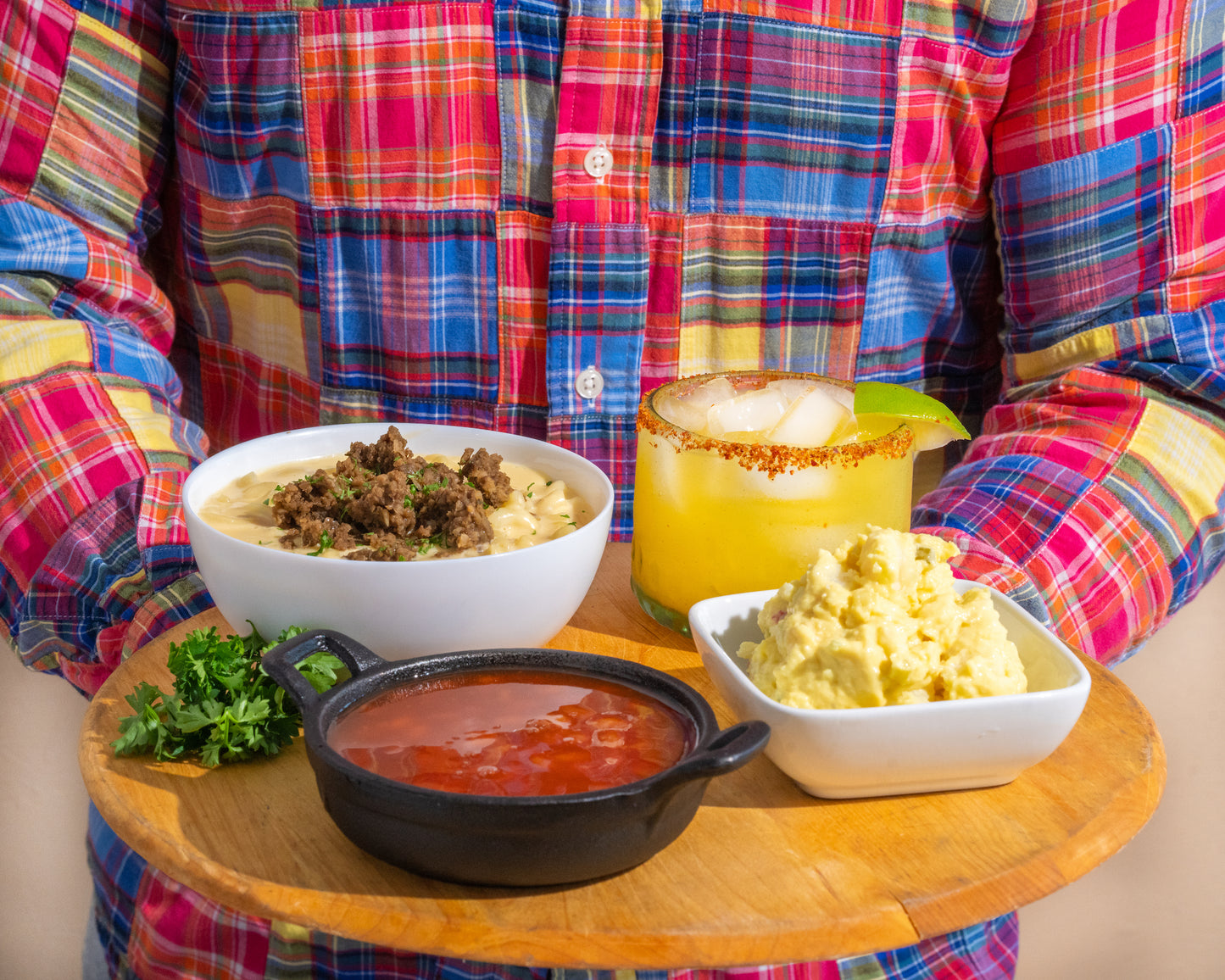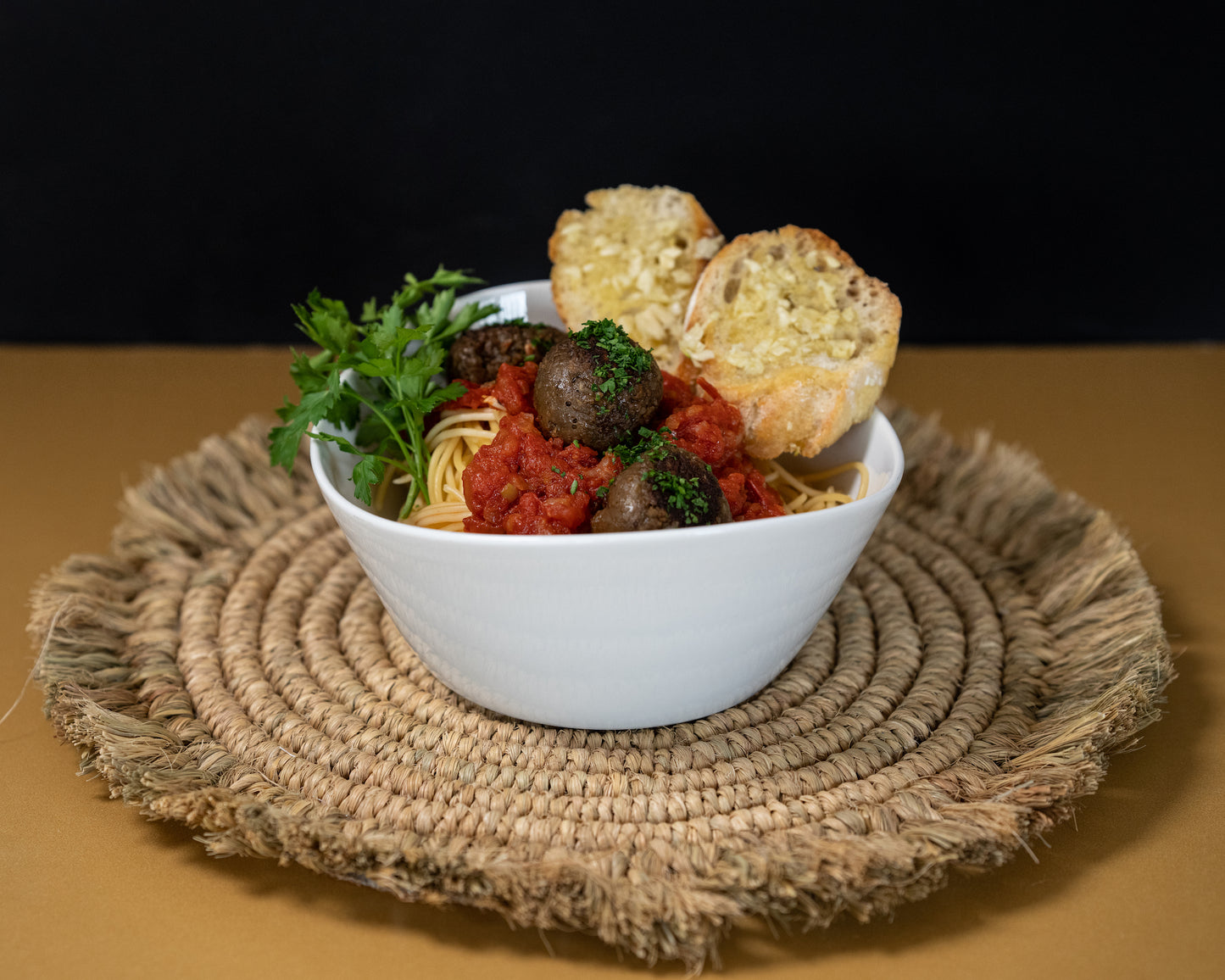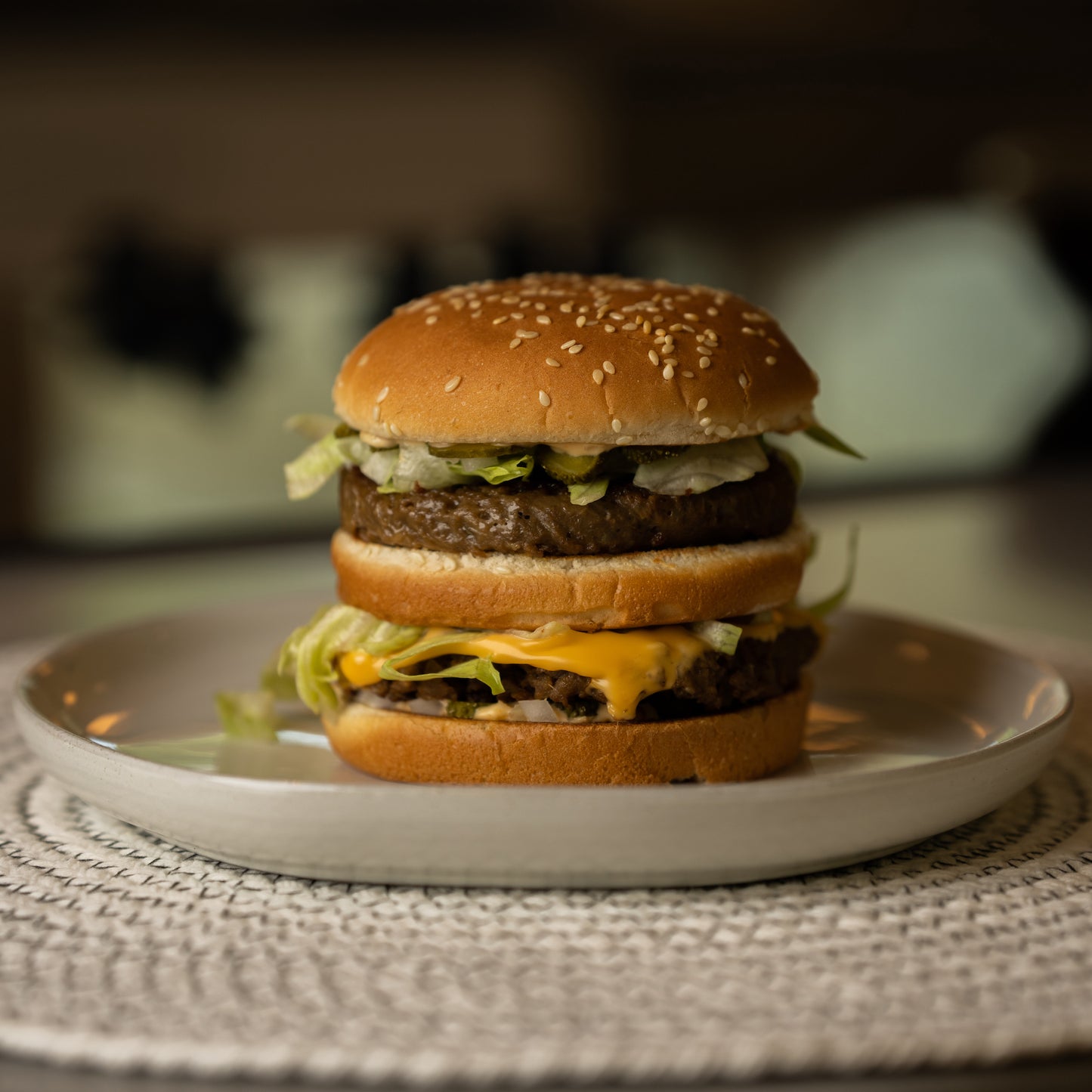 Crafted from
REAL INGREDIENTS
Pea protein
Onion powder
Garlic powder
Agar-agar
Sea salt
Color (apple juice, carrot juice)
Spices (black pepper, thyme, oregano, sage, basil)
1 pOUCH
(8 SERVINGS)
1 LB
Rollingreens
Ground taco ME'EAT
GROUND
BEEF
Calories
480
1152
Protein
72g
78g
cholesterol
0mg
354mg
Fat
0.5g
136g
Lasts
24 months in Pantry
1-2 Days in Fridge
Cooking instructions
Add 2 cups of water and 2 tbsp of olive oil (or your preferred oil) to a pan or skillet over high heat.
Bring water to a rapid boil and add the entire contents of the pouch, stirring to combine.
Reduce heat to medium-low and cook for 7-10 minutes or until all water has evaporated, stirring occasionally.
Remove from heat and allow to cool.
For a new twist on classic favorites, try it in meat sauce for pasta, or make into ME'EATballs or burgers.
Classic Salt and pepper
This is do good, and so easy to make. I plan on always having a few bags on the shelf.
I think it is the best of the meatless meat.
Rollingreen's classic salt and pepper
This is my favorite; the others are a tad too spicy for me. I use this one for stuffed peppers, in spaghetti squash, in baked potatoes, and just plain plain with noodles and veggies.
Good replacement for meat
This one is my favorite-so great in so many real meat recipes
Bad shipping experience
The app did not use the entered shipping address. Wont order again. Service said "long shelf life" missed the point of shipping elsewhere.
EXACTLY what I've been looking for
I was blown away when I found this. I can't eat wheat gluten or soy and finding a meat substitute has been a real challenge. My husband, who is a meat eater tried it and said he loved it. I am totally on board. Thank you!!!